Our web design team doesn't just build you a website. We provide you with Digital Strategies and Tools for Success.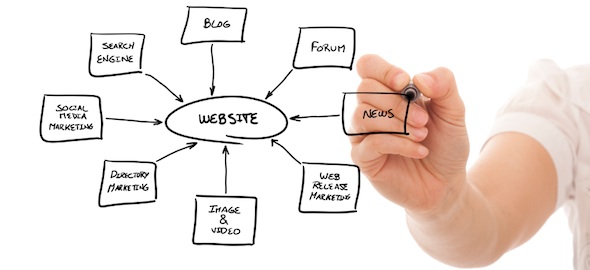 Our web designers will help you build a website that is right for your business through an easy step–by–step process.
If you are in the Akron, Canton or Cleveland Area, we are available for a face-to-face meeting so that we can help you realize your ideal website vision and provide a quote that matches your needs.  We DO NOT outsource our web design work.  All of our work is done in-house in our Akron area office located in the Highland Square neighborhood.
We've got mad Coding Skills
We custom build all of our websites with the goal of driving more traffic to your business through a 360° approach to web design and development:
1. Start with a quality SEO-optimized content management system (CMS) that includes proper use of key web design elements such as Titles, H1, H2, alt tags, etc. so that the search engines can index more of your website and the content on your site makes sense.
2. Convey your brand consistently and effectively online. We'll design your website so that it is "responsive" which means it translates seamlessly across all platforms including tablets and smartphones.  To ensure your brand shines through your website, we pay attention to the little things that matter in good web design- things like color, texture, fonts, balance, layout and usability.
3. Integrate with the latest technologies such as mobile, video, and Social Media to better tell your story.  
We work hand in hand with our clients to create the perfect website for their business- not just the latest flashy website template.   We can also provide strategic guidance, consultation and evaluation of your marketing efforts on a weekly, monthly or quarterly basis to ensure you generate you ROI.
What our web design clients say