Search Engine Marketing (SEM) is often referred to as Pay-Per-Click or PPC.
This type of search advertising allows a business to specifically target relevant keywords and phrases for which people are searching.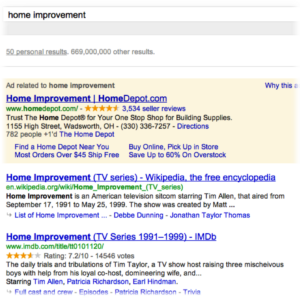 The text ads that you see highlighted in yellow along the top of your page and along the right hand side in a Google search is what is known as PPC or SEM.  The same is true for Bing and Yahoo.
Google, Bing, and Yahoo all allow an advertiser to pay when their ads are shown either by cost-per-click or cost-per-1000 impressions.  One impression is one person seeing your ad.  However, not all impressions hold the same value to an advertiser. A cost-effective Google Search Ad Campaign (or any ad campaign) needs to be thoroughly thought through and planned based on search volume, likelihood of the search terms to convert to a customer and the cost and relevancy of exact match, broad match and/or phrase match search terms bid on in the auction. Other variables such as the Ad quality score also factor into what you'll pay for each search term.  If your business's search ad isn't relevant for a particular search term, you're going to pay more.  Therefore it's good to work with an experienced digital agency like DigitalHipster that understands the nuances of exact match vs. phrase match and creates a variety of ads to get the most out of your search marketing campaign.  If your business wants to target potential customers in specific geographic areas, you can geo-target so that your search ads will only be show to people searching who are physically located in your desired area. For example, a business in Akron could choose to target people only in Akron, expand out to Cleveland or a tightly defined radius. Additionally, you may want to target users outside of your area that show an interest in your area based on their searches.  This is ideal for reaching people getting ready to travel to your area of business.  The ability to geo-target your ad and serve ads immediately to high value searches whether or not your website is currently ranking high in organic search results (shows up naturally in search) is just one of the key benefits to search engine marketing.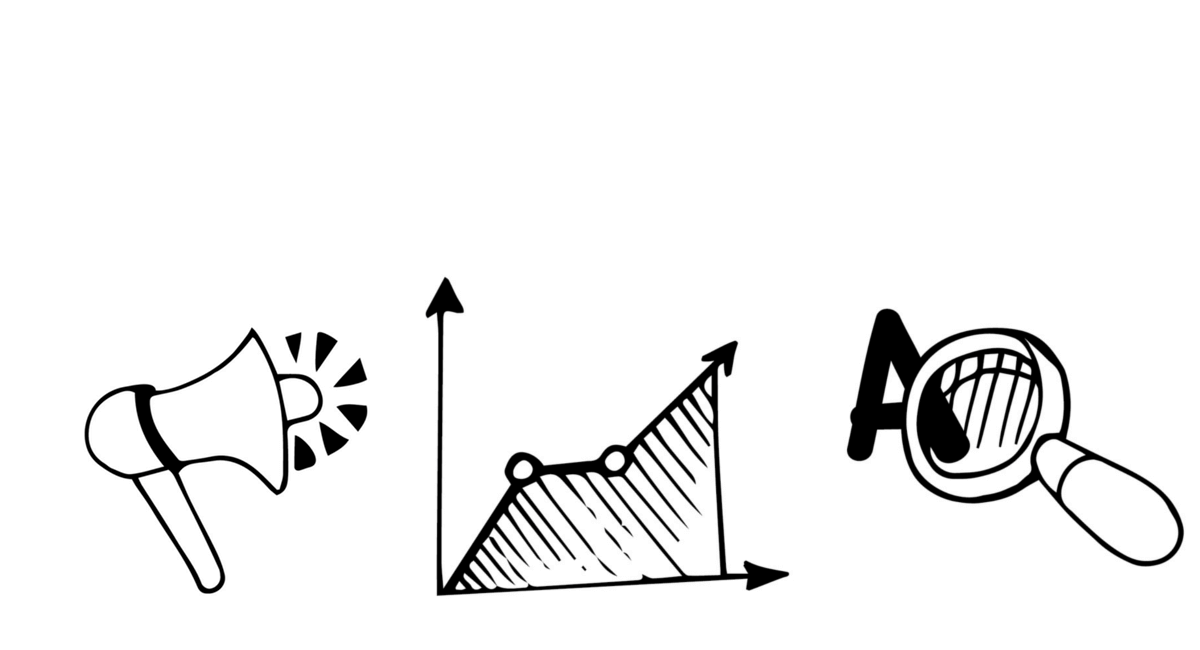 Don't be fooled by agencies who say they can "guarantee 1st page Organic Google Search Results."
Some SEO agencies falsely promise they can make your website #1 for all of your keywords purely through Search Engine Optimization.  Yes, a great local SEO agency should be able to help you rank higher, and in many cases you may rank number one for a variety of search terms, but don't confuse SEO with Search Engine Marketing (SEM).
We specialize in SEO for local Northeast Ohio businesses, and we offer competitive pricing based on honest work that gets results. However, to get the best overall website traffic, your SEO efforts should be supplemented by a search marketing campaign. If you're business is in a very competitive industry, this is especially true.  There are varying degrees of competition for each keyword and a variety of variables that affect how your company will rank for keywords organically such as Content Creation, internal linking, overall site architecture, and responsive web design.  No one controls Google's Search algorithm, and rising to the top of search is a combination of creating great content, having great web design and complementing it with a Search Engine Marketing campaign.
As part of a 360 degree online marketing campaign, Search Engine Marketing (SEM) can be used in combination with Display Ads  (Online Advertising) and an SEO Campaign to reach people while they are searching and browsing for your product or service. As part of developing an effective search ad campaign, our team will analyze your current search rankings, online presence and competition. Based on your budget and goals we'll determine the most cost-effective search campaign to focus on for your business.  We'll then build custom dynamic search ads for each ad group. We'll also provide you with comprehensive monthly reporting for your Search Engine Marketing campaign.